| | |
| --- | --- |
| | Manual |
---
US-SOMO - Cluster Submission Module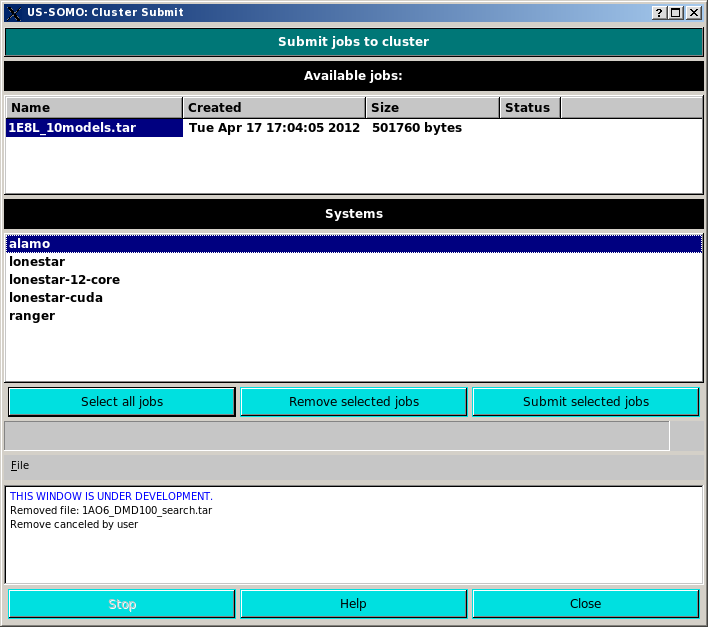 The available jobs are listed in the upper window (Available jobs:) of this module, with their Name, date of creation (Created), Size, and Status. In the middle window (Systems) are instead listed the available high-end computational systems/clusters. Only one System can be chosen for submission by clicking on it. One or more jobs can be selected by clicking on them (or on the Select all button). Selected jobs can then be either removed from the list (Remove selected jobs button) or submitted (Submit selected jobs button).
---

On pressing the Submit selected jobs button, the progress bar and the bottom window will report the operation progress, as shown above.
---

At the end of the submission process, the progress bar will be at 100%, and the bottom window will report the final status.
---
www contact: Emre Brookes

This document is part of the UltraScan Software Documentation distribution.
Copyright © notice.

The latest version of this document can always be found at:

Last modified on April 17, 2012.